commercial electric leather chair 4d 5d motion theater cinema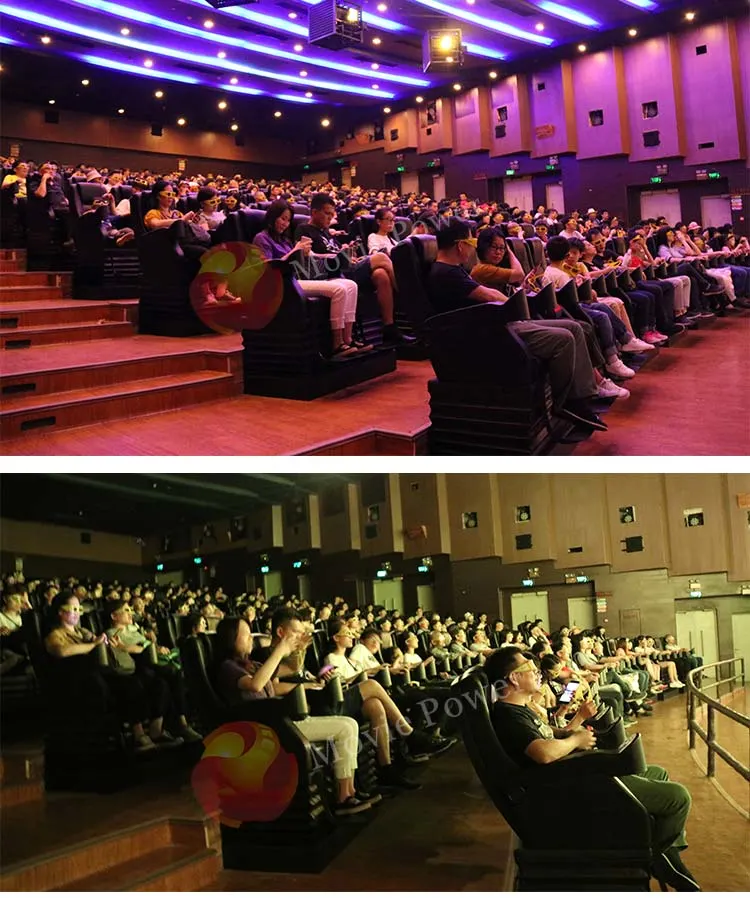 5D Cinema: Amazing, dynamic, adventurous, exciting, shocking.
Fully surpass the vivid experience of 3D and various senseless sensory effects. Through the integration of lightning, rain,snowflakes, bubbles, fragrances and other environmental effects, with the 5D motion picture, you can experience all the details of the film theme and create an immersive experience.

The unique dynamic performance of the seat in the 5D seat allows the audience to feel the effects of bumps, tremors, and ups and downs. Audience effects are especially noticeable when viewers watch adventure films and horror films. For example, the audience is watching a roller coaster film.The seats can make the audience feel ups and downs and fly up and down.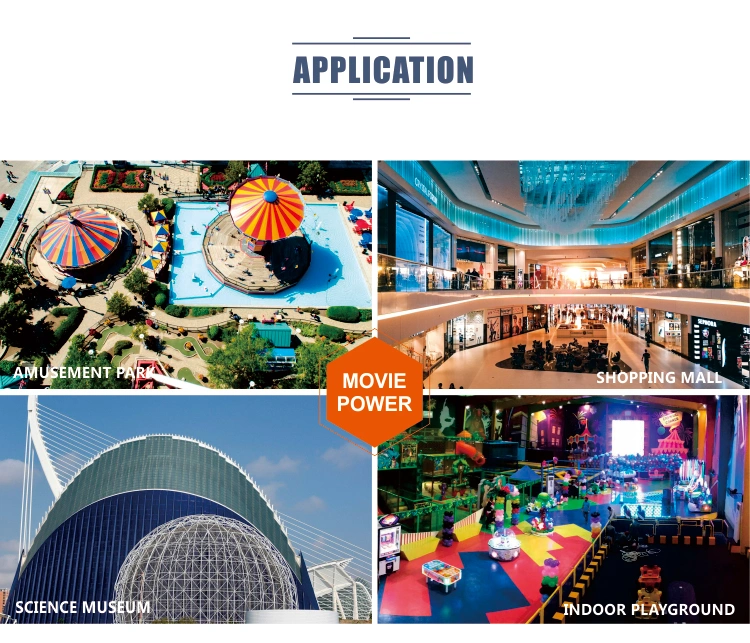 5D DYNAMIC CINEMA APPLICATION
Movie Power can customize cinema with different themes according to different customer and business place. Such as Ocean, Earthquake and Popular Science Theme Cinema for indoor playground, amusement park, and so on. The seats number could be customized from 12-200 seats.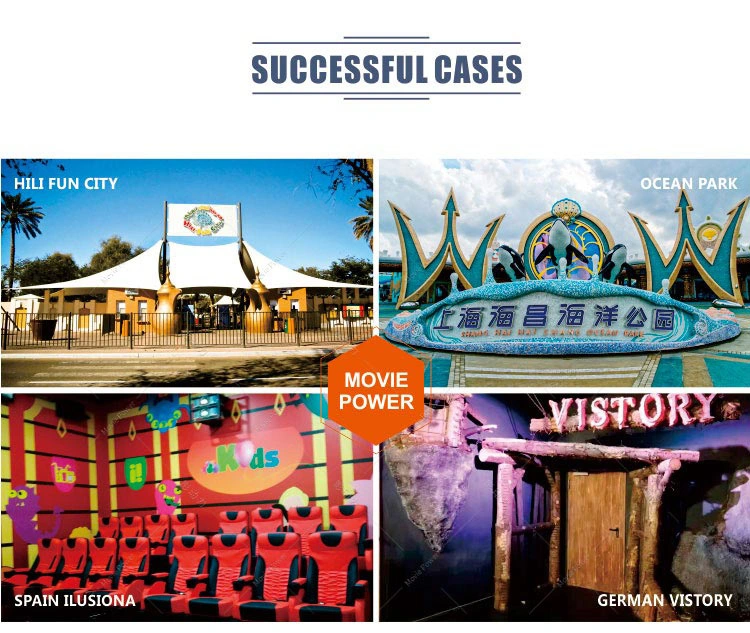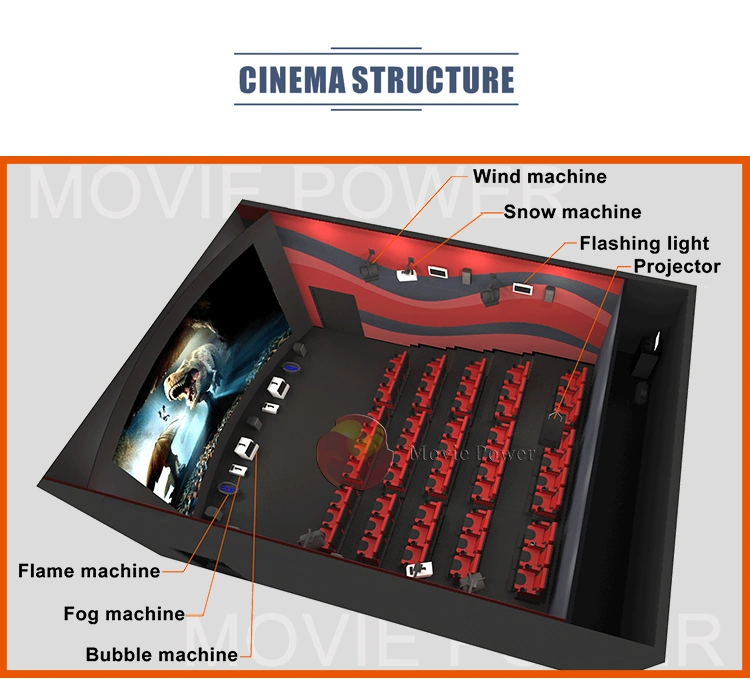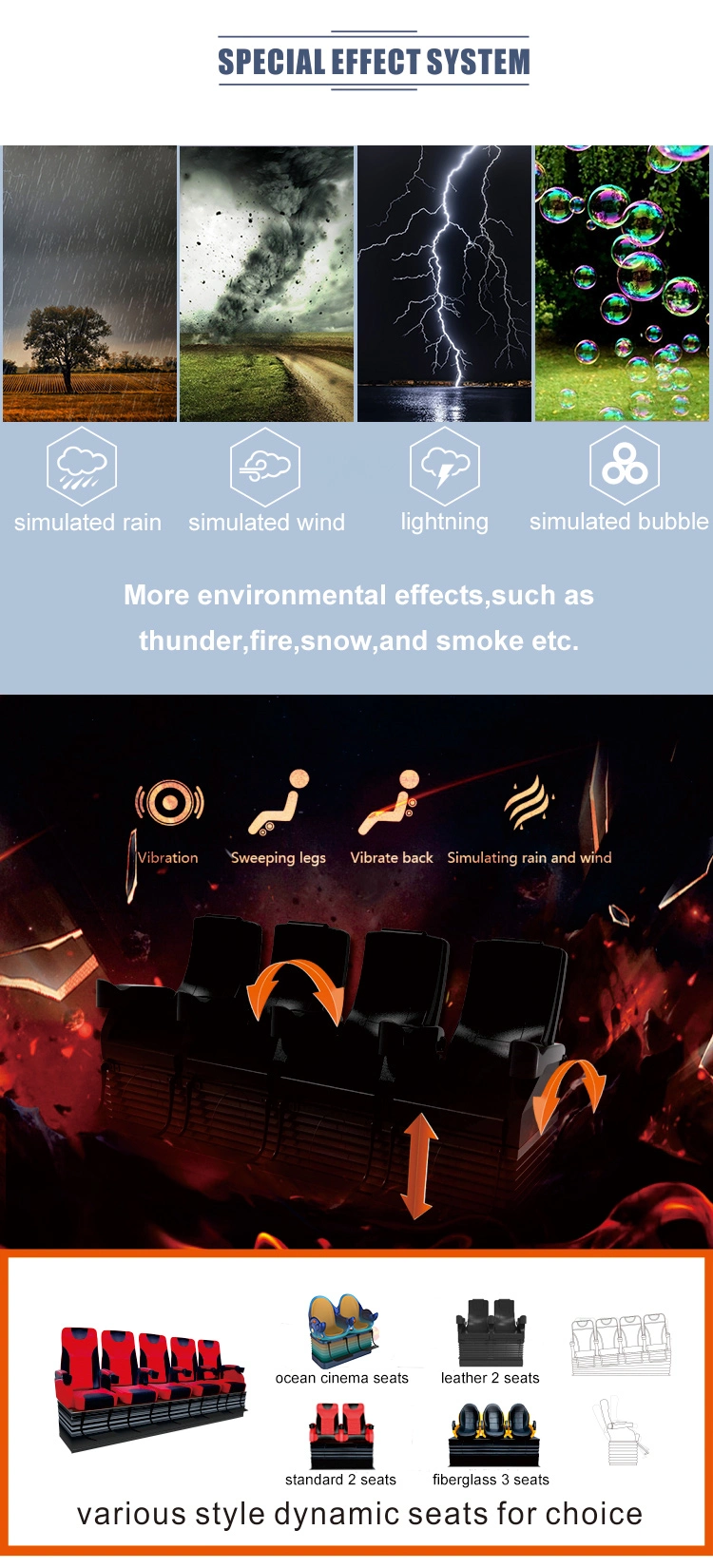 5d Cinema 5d Theater Equipment For Sale Dynamic platform from Movie Power can accurately simulate forward, backward,left, right,fall, bumps, hair, water, sweep legs, poke back, shock stocks and other actions. When the following scenes appear in the movie,you will experience the corresponding effects. For example: the film plot when the car left or right turn, the seat will make the corresponding action; when the film plot falls from up to down, the chair will simulate a quick down. This series of movie plot dynamic seats can be simulated and fully synchronized!
| | |
| --- | --- |
| Power | 3.75KW |
| Voltage | 220V |
| Power mode | Electric system |
| Movement | 3 DOF |
| Seat quantity | 1-1000 seats are available |
| Chair effects | Back poking and vibration |
| Movie | 100 pcs update 2 movies/month |
| Special effects | Rain, snow, bubble, lighting, wind,fog,smell,fire |
| Warranty | 12months for hardware,Life time service for software |
| Delivery | 7 days after receiving deposit |
| Package | Bubble Pack+stretch films carton+carton box |

WHY CHOOSE MOVIEPOWER?
Movie Power as the Creator of Immersive Experience, majoring in dynamic motion products for over 11 years, it knows better how to use 4D dynamic motion to create more fun for cinema, and its Dynamic control technology reaches synchronization level.